DIY Millennial Pink Laptop Stickers Tutorial: How to Use Inkjet Printable Adhesive Vinyl

If you've ever visited Pinterest or Tumblr then you've definitely seen the laptop sticker trend. You can find them being sold all over OR you can keep reading and I'll show you how to create your own using Inkjet Printable Adhesive Vinyl!
Craftables Inkjet Printable Adhesive Vinyl works very much like Adhesive Vinyl, the only difference being the printable surface. It has an adhesive back and it's durable but also can be easily removed and repositioned, just like stickers. Follow this stop by step tutorial and I'll show you how easy it is to create your very own stickers and apply Inkjet Printable Adhesive Vinyl on a laptop.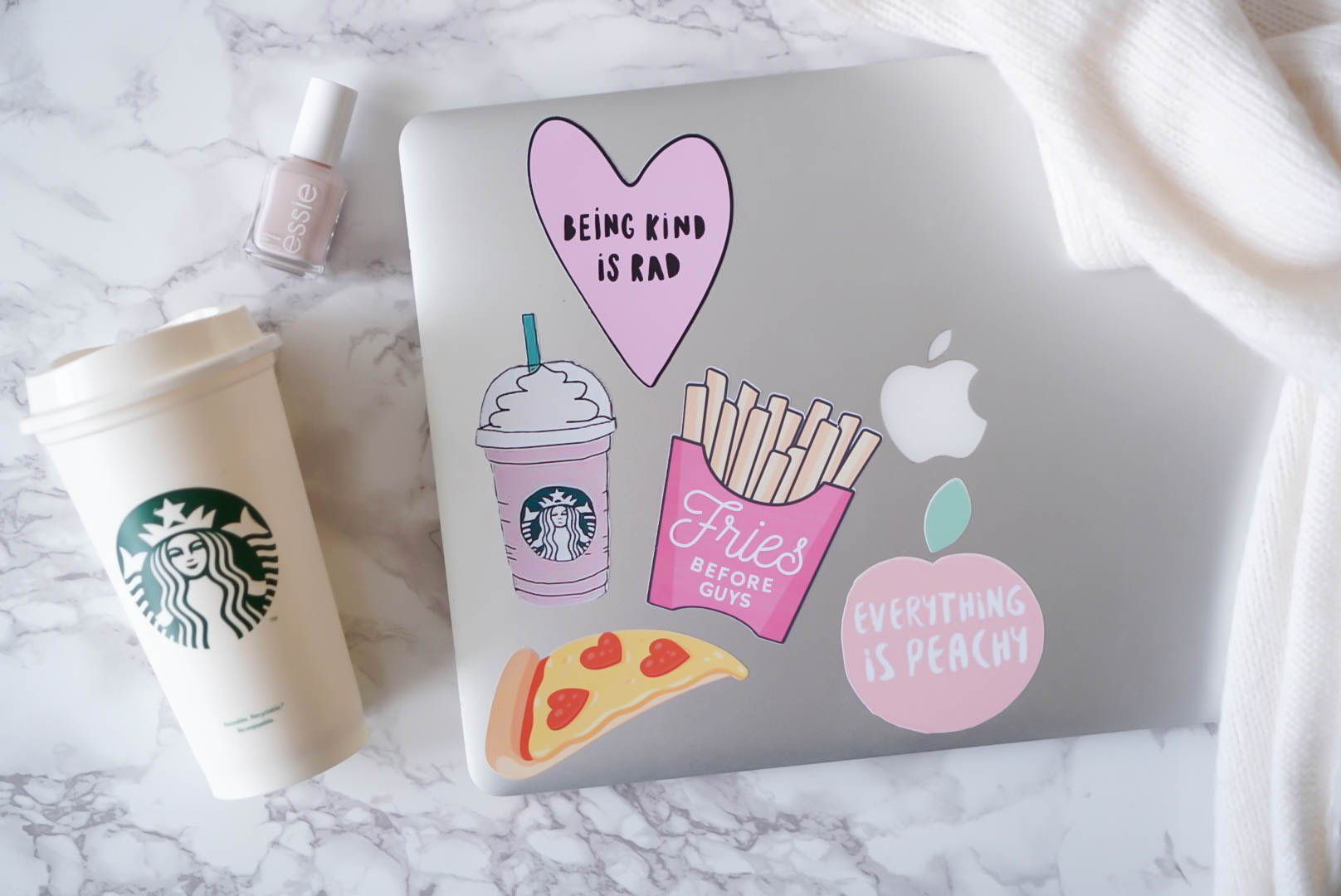 Difficulty: Moderate
Supplies Needed:
Inkjet Printer

Cricut Maker or similar machine

Printable designs

Being Kind is Rad: www.shophappies.com

Fries Before Guys: www.dreamstime.com/mitoria_info

Pepperoni Pizza Love: www.dreamstime.com/sudowoodo_info

Everything is Peachy: www.thewildjuniper.com

Starbucks: www.cholongthanh.com
Estimated Time: 15-20 mins
Step One: Upload Printable Designs
In Cricut Design Space, click on the uploads tab then browse for the image you want to upload or simply drag and drop it onto the page.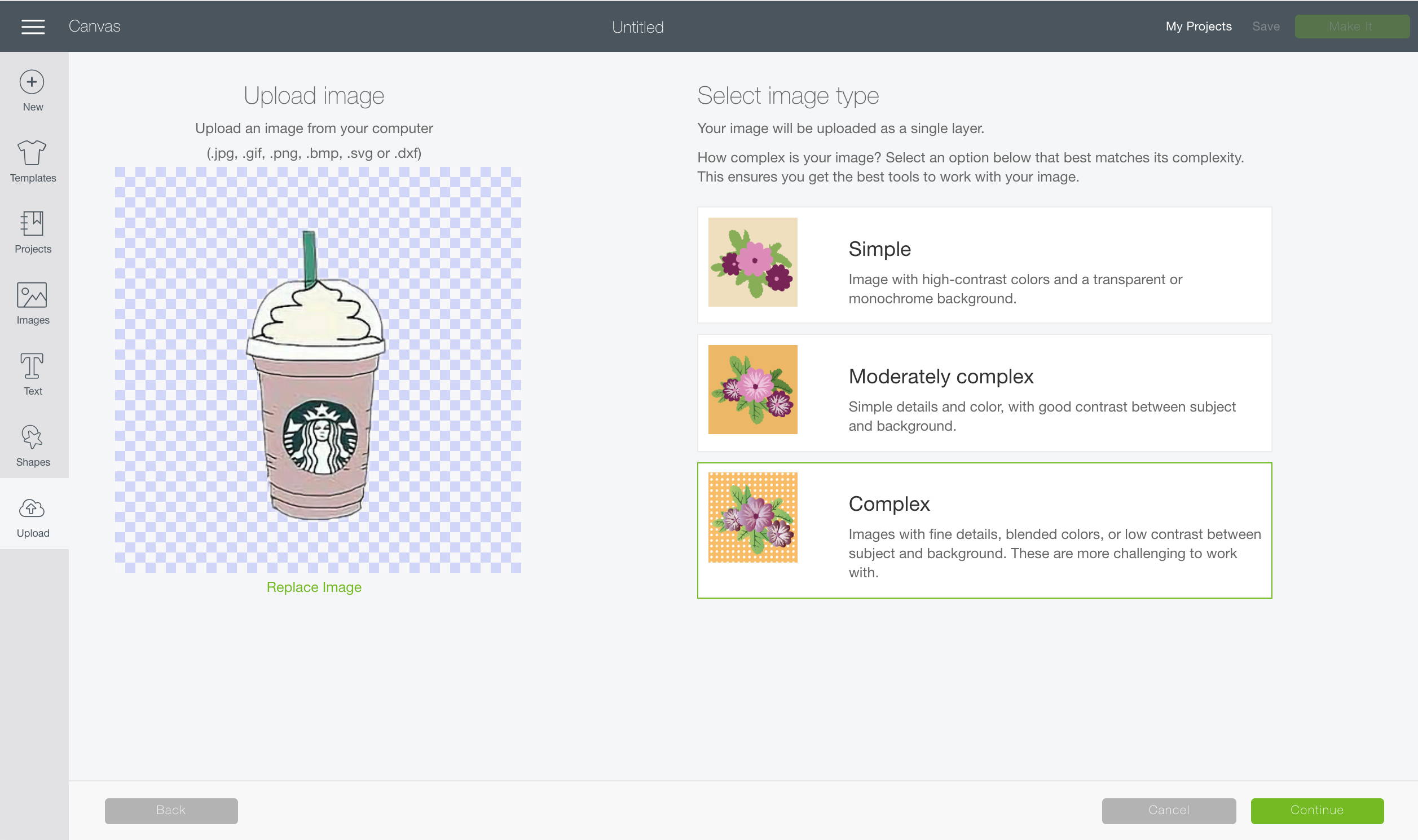 Follow the instructions to the right of the image to select the image type. Since the coffee cup I'm using has fine details, I chose complex as my image type.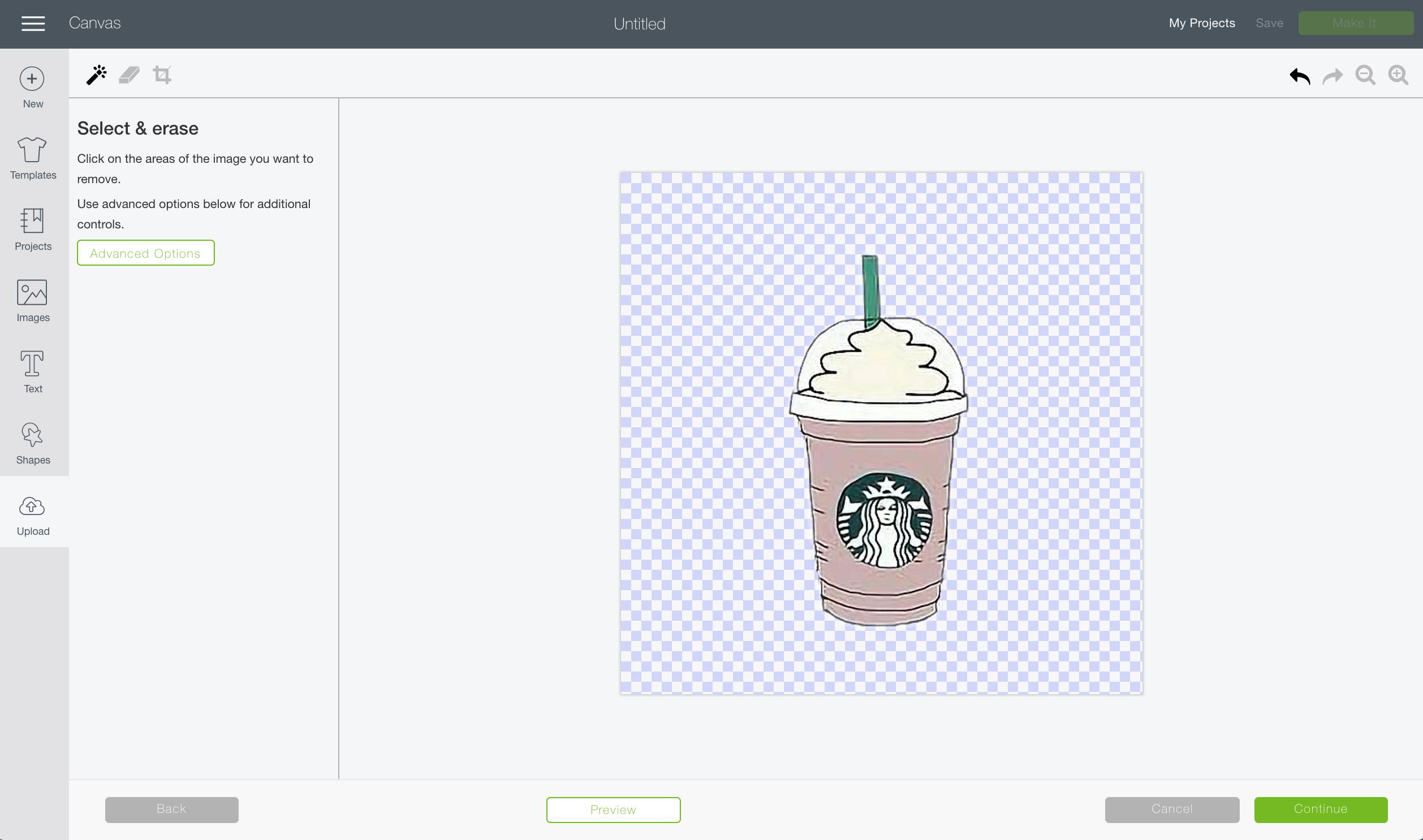 After clicking continue, you'll be taken to the "clean up" window where you can erase any unwanted parts of the design. This is especially helpful if you need to remove the background.
Repeat the upload process until you have enough images to fill the 8.11in x 11in sheet of printable vinyl.
Step Two: Print then Cut
Once you've arranged and sized the images on the canvas, click the "make it" button and the software will prompt you to print the images first.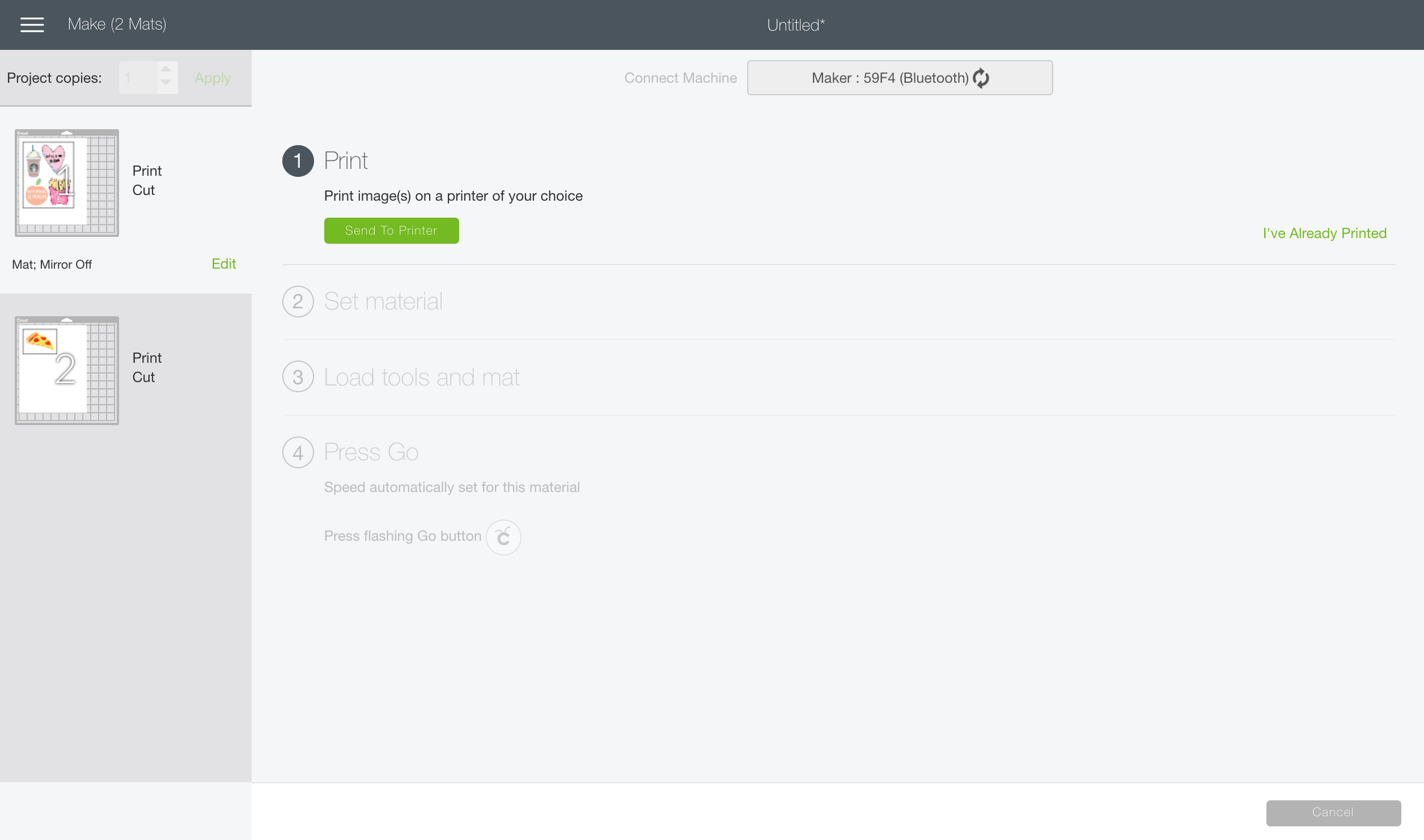 Choose your printer in the dropdown menu and turn on the bleed option. Printing with bleed on is optional but I find that the designs end up with cleaner/crisper edges if you turn it on.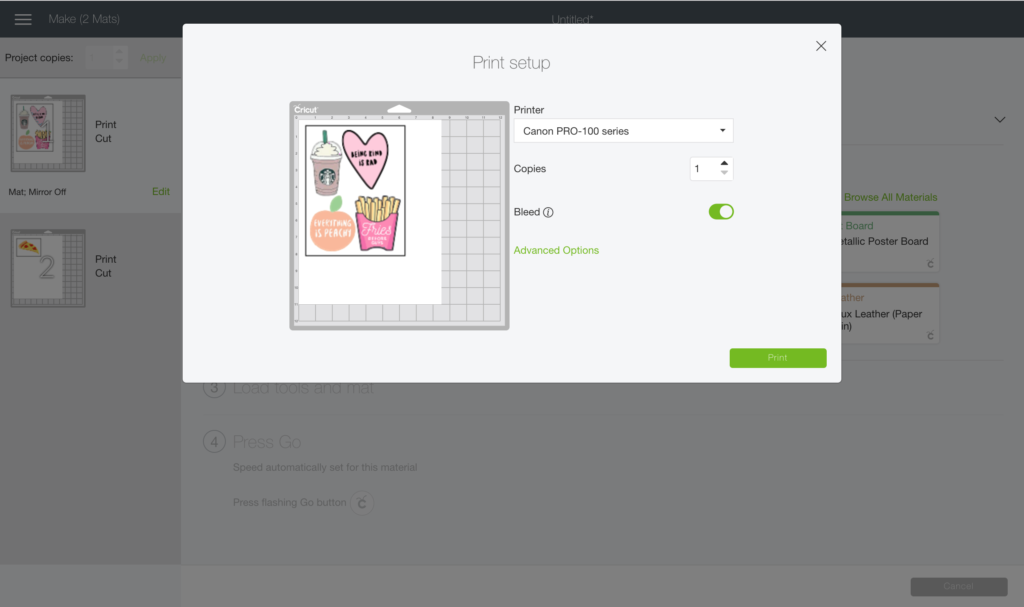 Load the Inkjet Printable Adhesive Vinyl into your printer so that it prints on the matte side. The images will print inside of a registration box. This is what the machine uses to determine where to cut.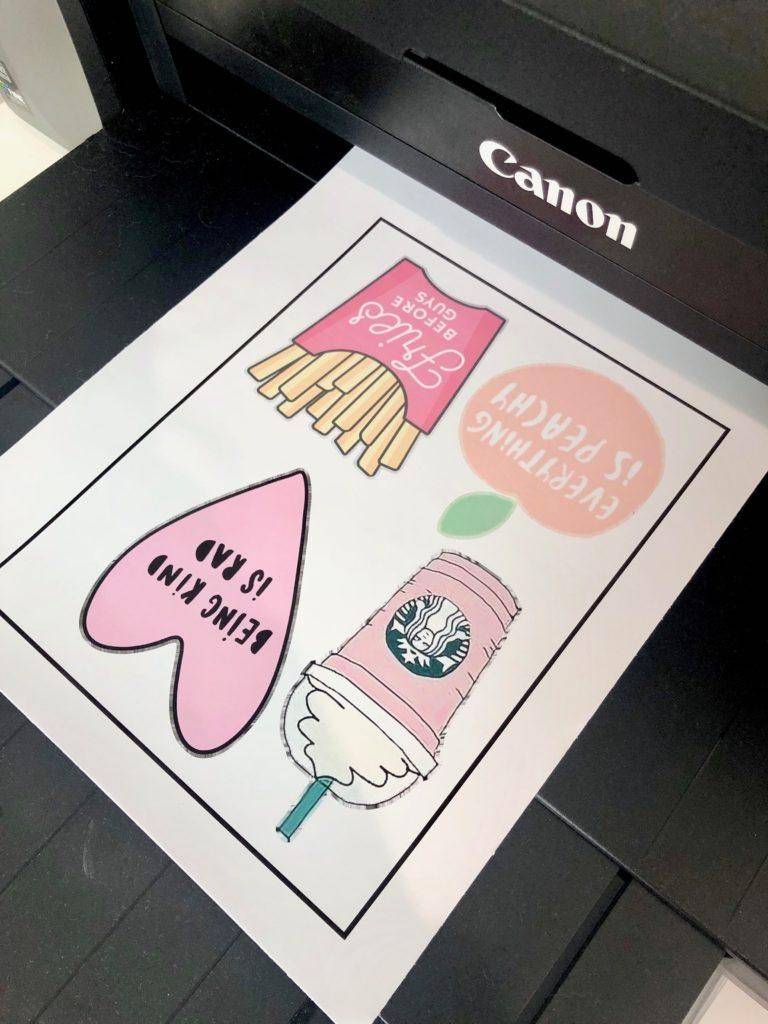 Place the printed sheet on a cutting mat (printed side facing up) and load the machine. Press the start button on the machine and it will take less than a minute to read the registration box then proceed to cut around each image.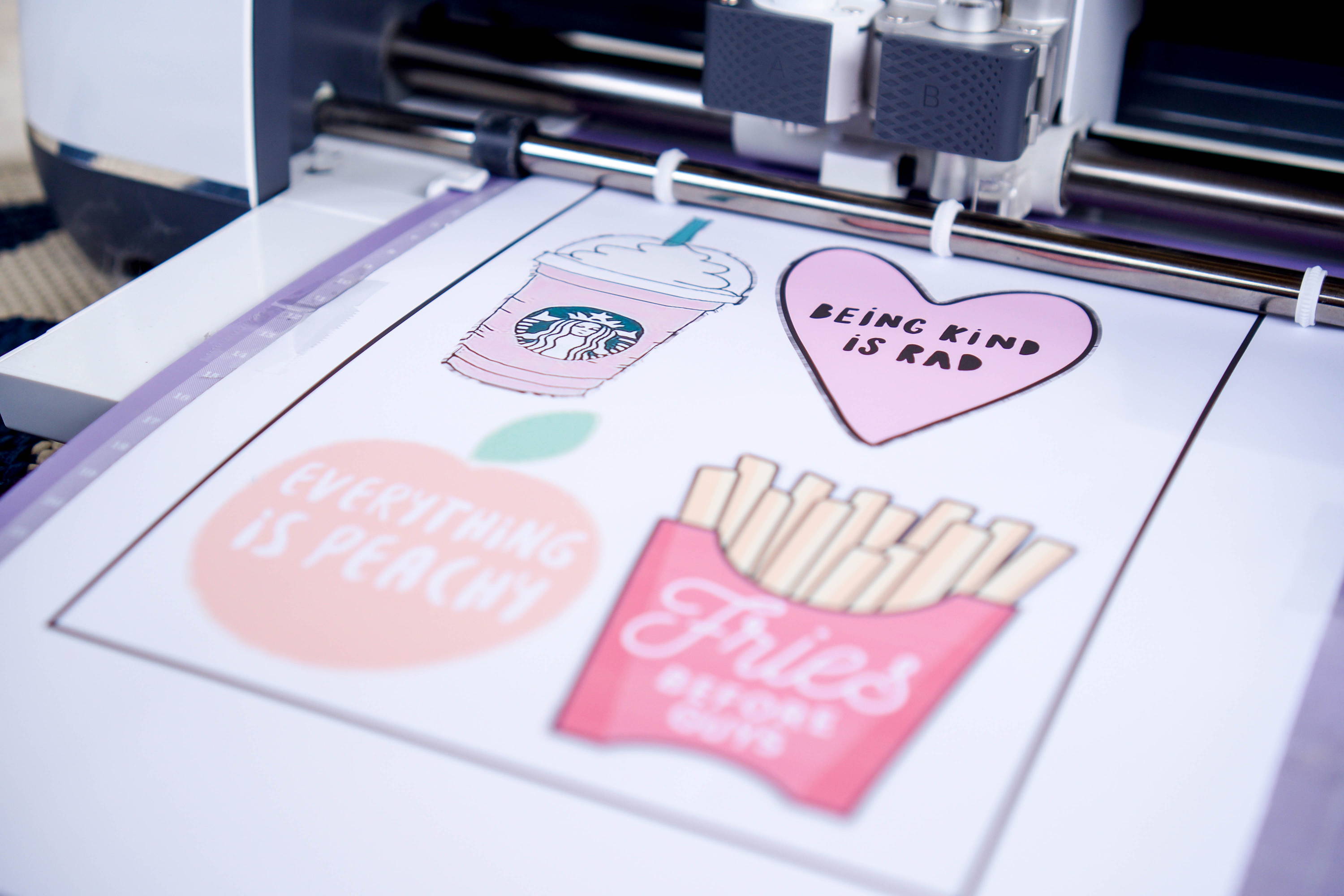 You can see in the image below how the decals look when printed with the bleed option.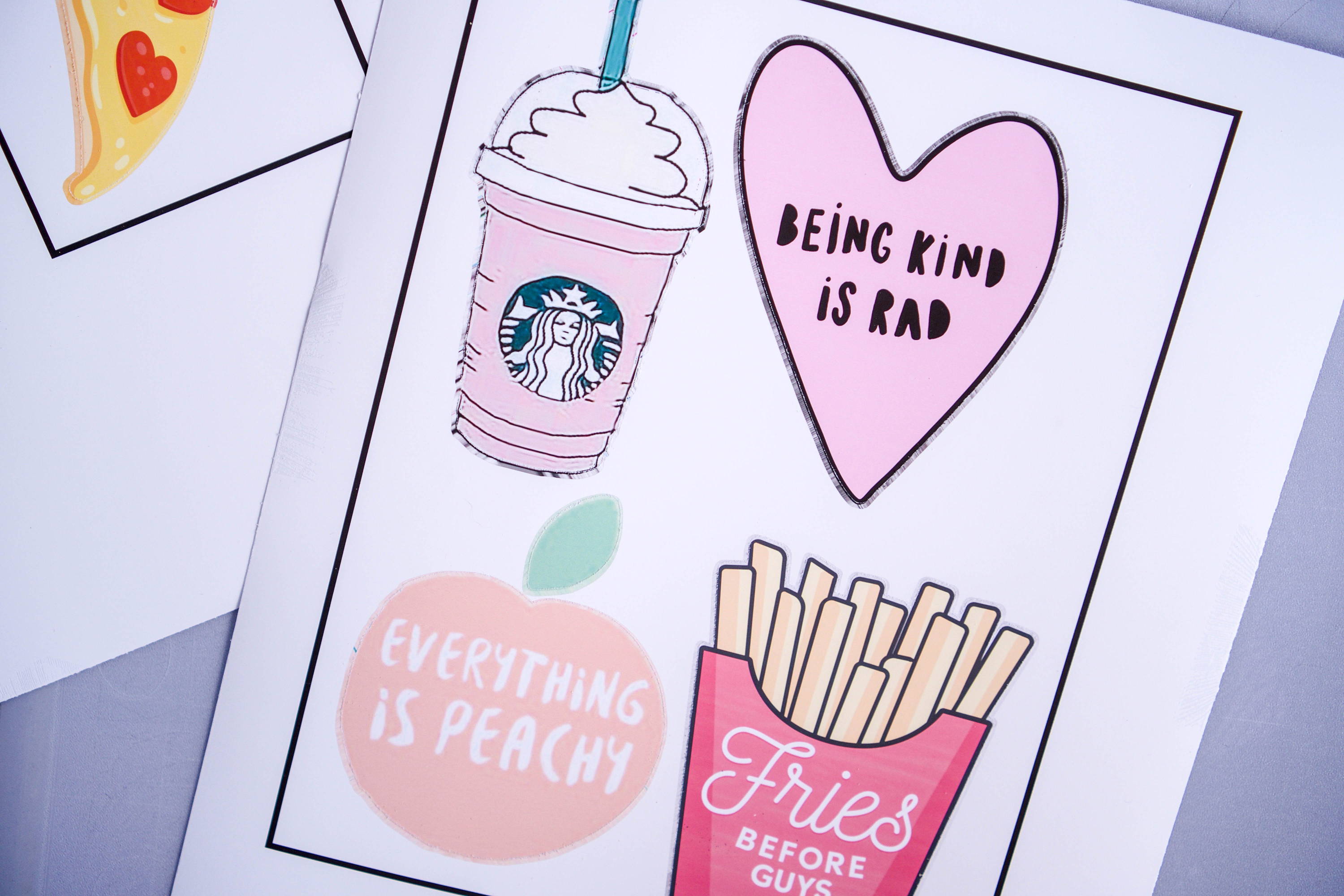 You can see in the image below how the decals look when printed with the bleed option.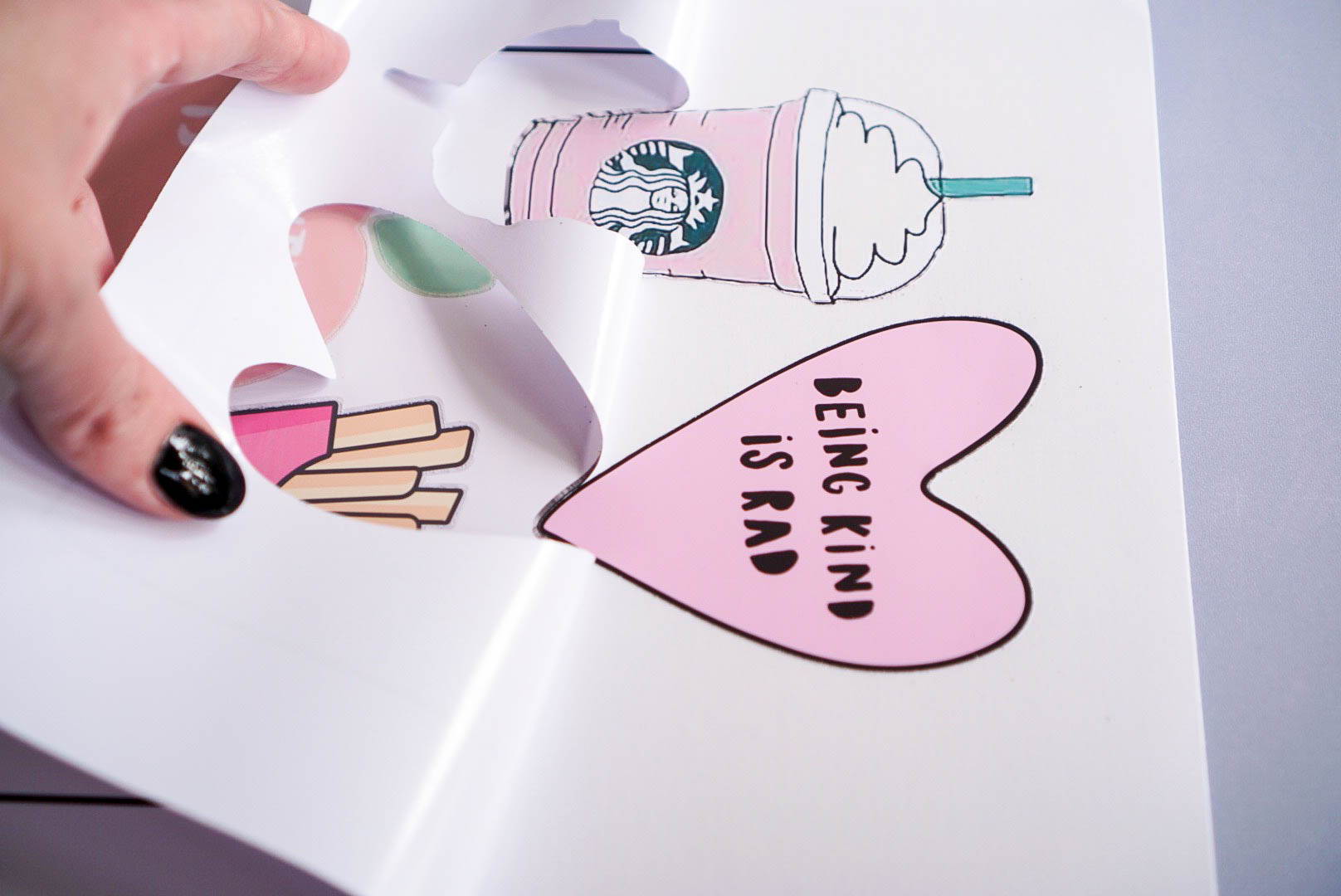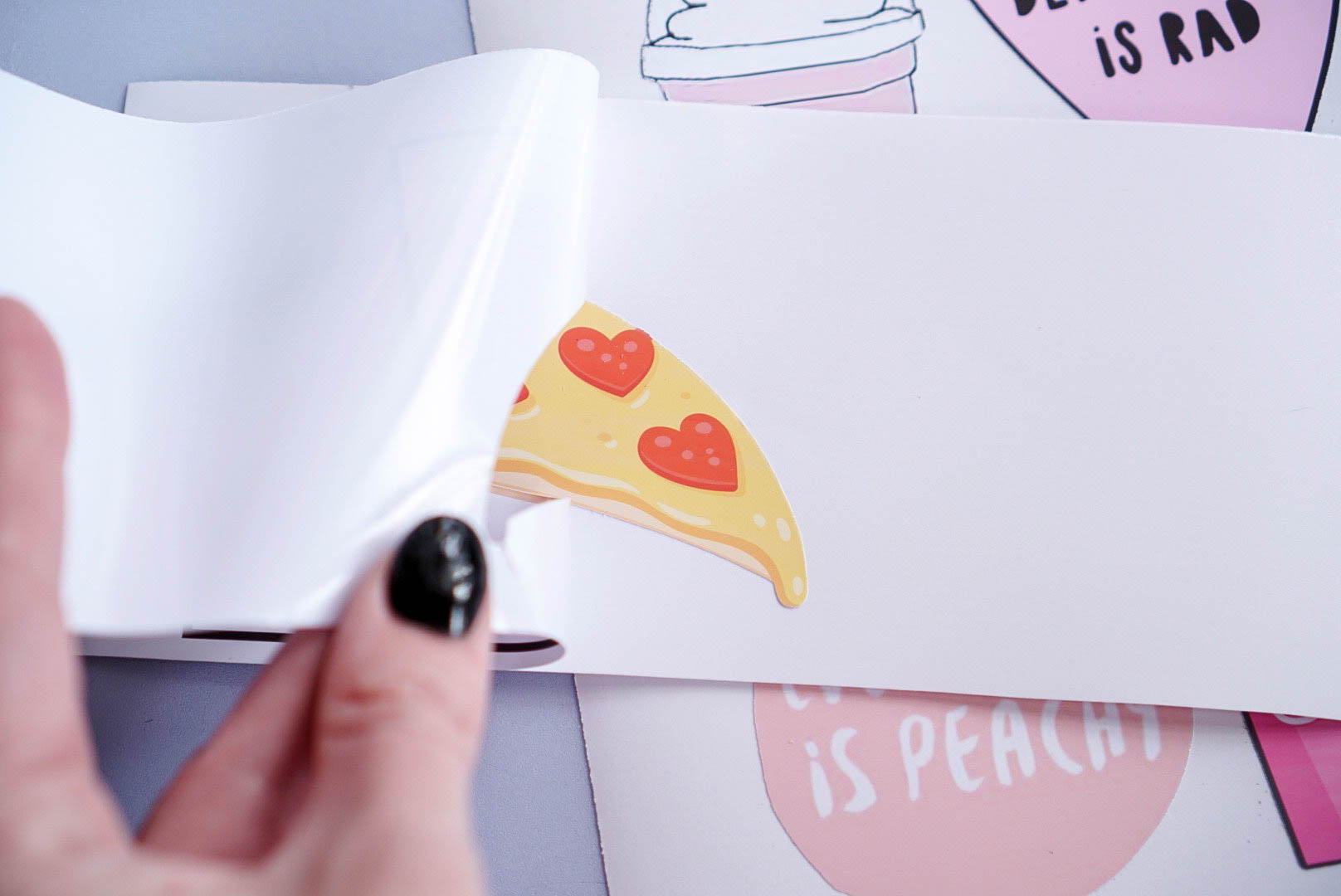 Step Three: Apply Decals
This is where printable vinyl is different than Inkjet Printable Adhesive Vinyl. Normally, you would use transfer tape to apply adhesive vinyl to a surface, right? With Inkjet Printable Adhesive Vinyl printable vinyl you DO NOT use transfer tape because it will strip all of the ink off of the vinyl. Just simply peel and stick!
How easy was that? No waiting for shipping, no limiting yourself to someone else's designs. In less than 15 minutes you can create your very own sheet of customized laptop decals. You can also use these stickers to decorate a hydroflask, coffee tumbler, notebook, you name it! They would also serve as an incredible gift! Millenial Pink is really popular on Pinterest right now, so this project is a great way for you to stay super trendy!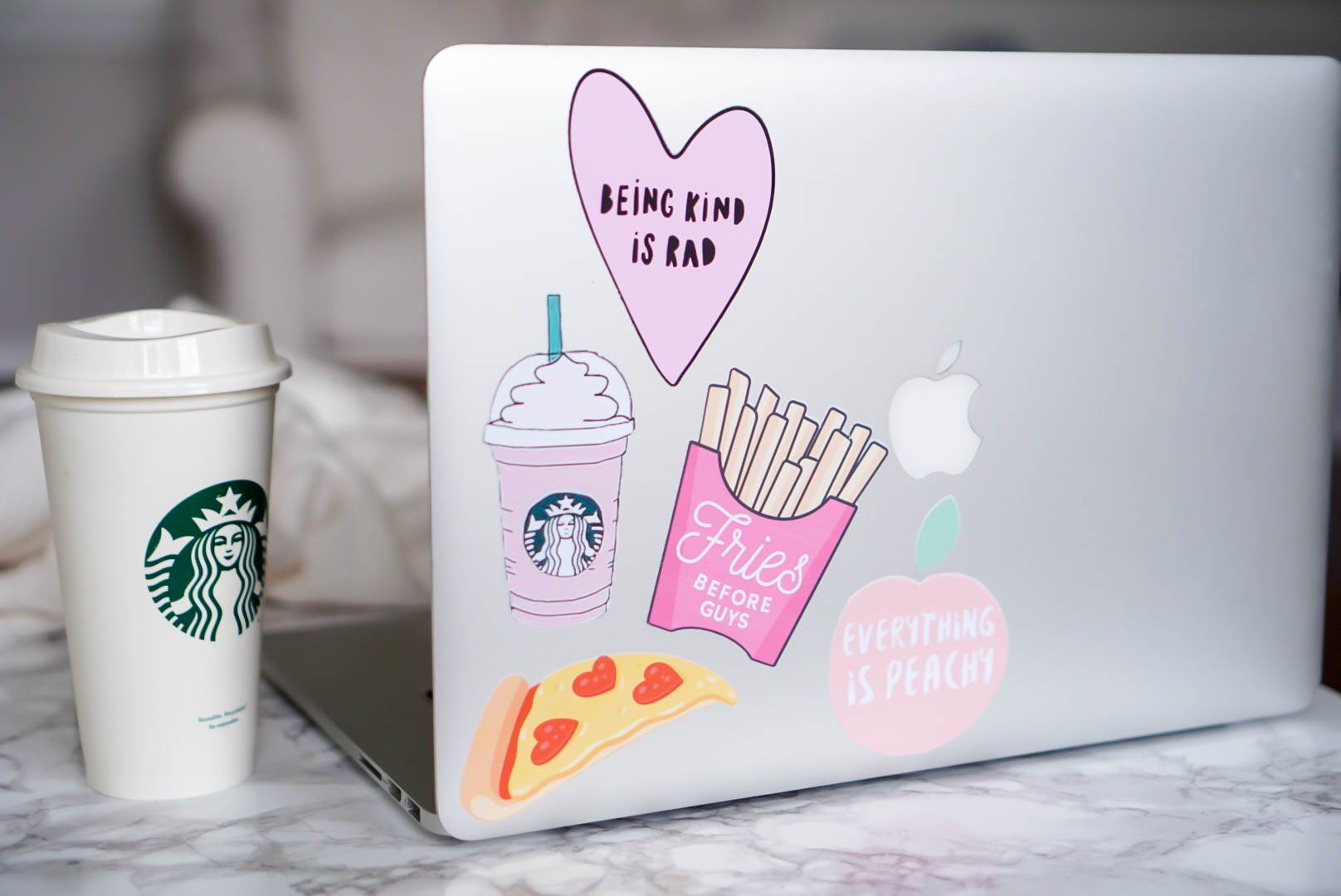 If you're new to the world of Inkjet Printable Vinyl then you should check out our How to use Inkjet Printable HTV post, teaching you the ins and outs of using Inkjet Printable heat transfer vinyl. Our DIY Throw Pillow with Inkjet Printable HTV is another awesome example of the fun things you can create with printable materials. You can also check out our Youtube Channel for some video tutorials on how to use Inkjet Printable Adhesive Vinyl.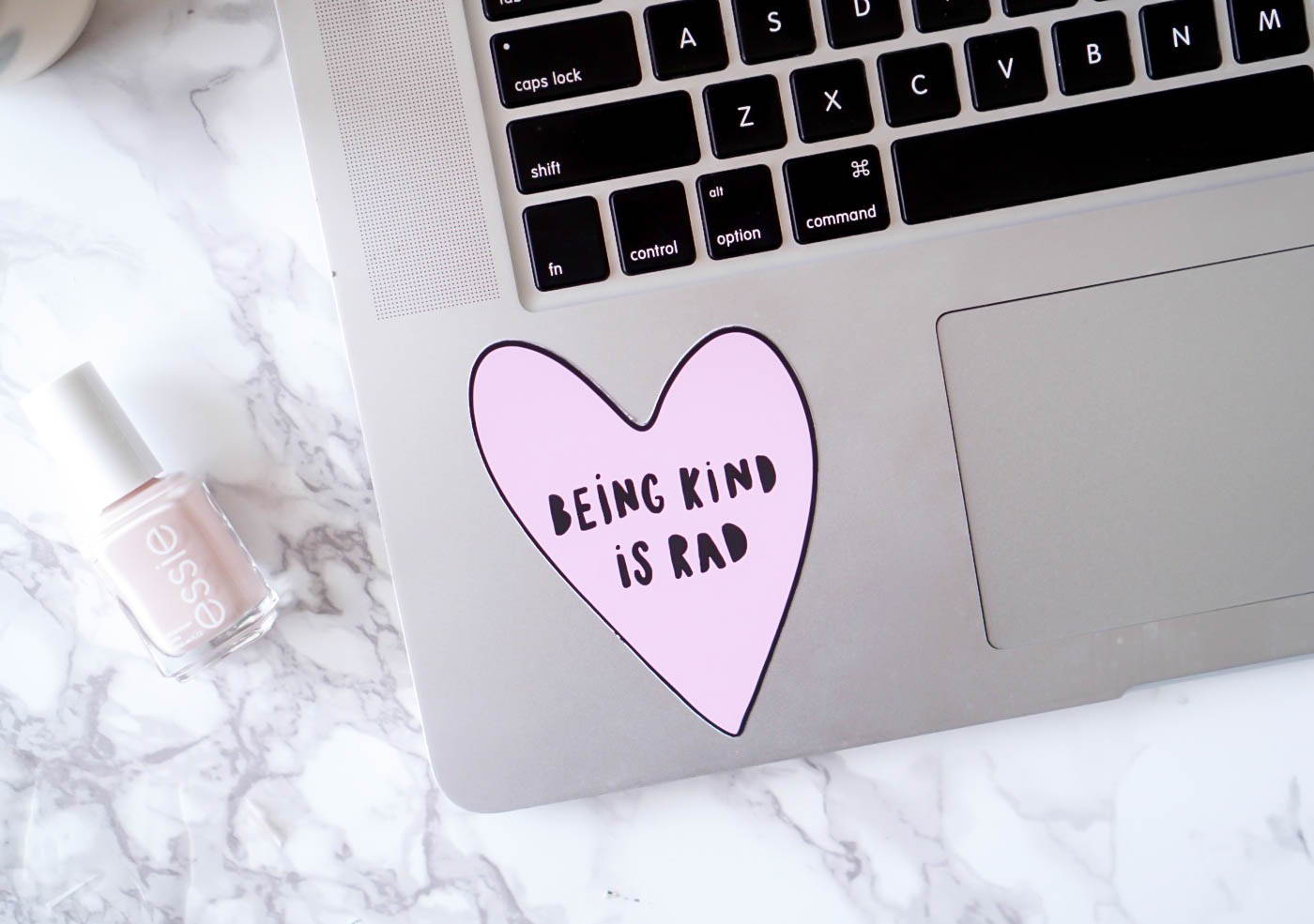 We hope this post inspired you to try something new! Here at Craftables we are passionate about your passion to create. Not only do we carry the best vinyl products we could find on the market, our team is also very dedicated to answering any questions you may have. Check out our blog for more tutorials, and if you come across a question you can't find the answer to, reach out to us on our site or any of our social media platforms. We'll do our best to make your crafting experience the best it can be!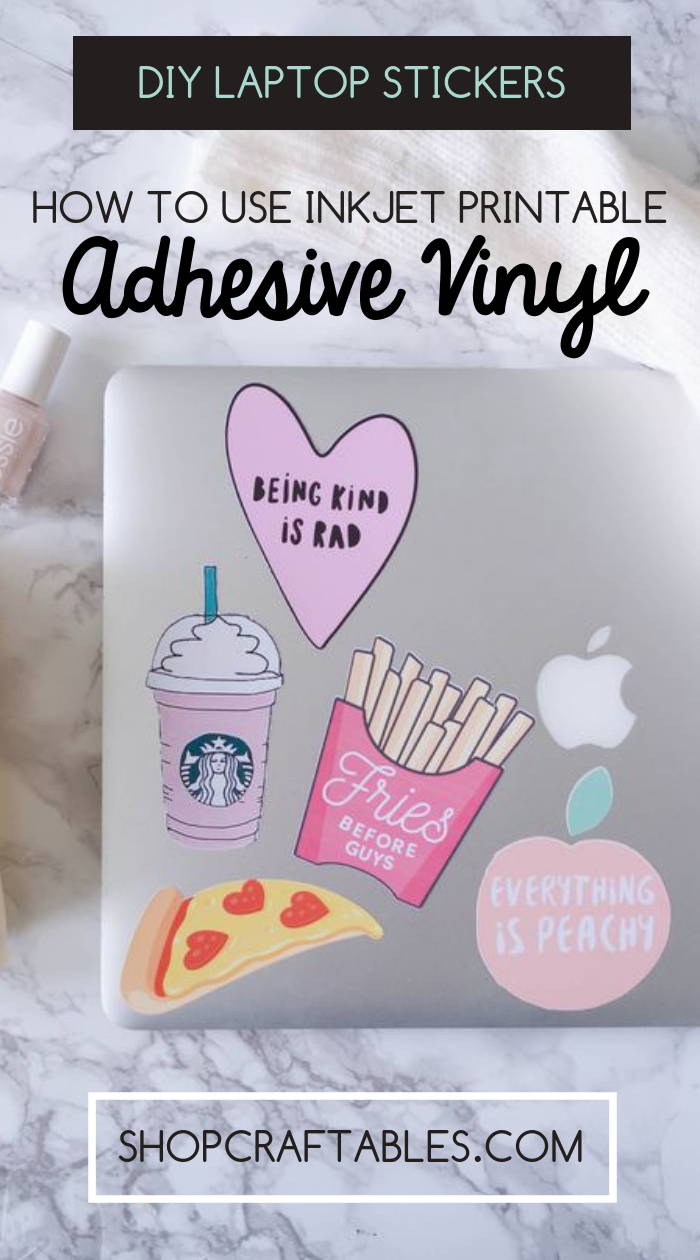 About the Author
Kayla
My name is Kayla and I'm a DIY loving mom of 3, living in North Carolina. I absolutely love creating! It doesn't matter if it's refinishing furniture or paper crafting, I love it all. I'm a former blogger for Silhouette America and current blogger for Cricut so I know the ins and outs of both machines and love teaching beginners all of the handy tips and tricks. Come visit my blog at kaylamakes.com or follow me on Instagram @kayla_made.