Hey crafty friends, Kayla here and today I'm going to show you how to apply Craftables patterned heat transfer vinyl to a t-shirt. If you didn't know, Craftables has a growing line of patterned HTV, including the fun leopard print that I'm using today. It's like standard HTV but the cutting and application process are a little different. Keep reading below for the easy step-by-step tutorial.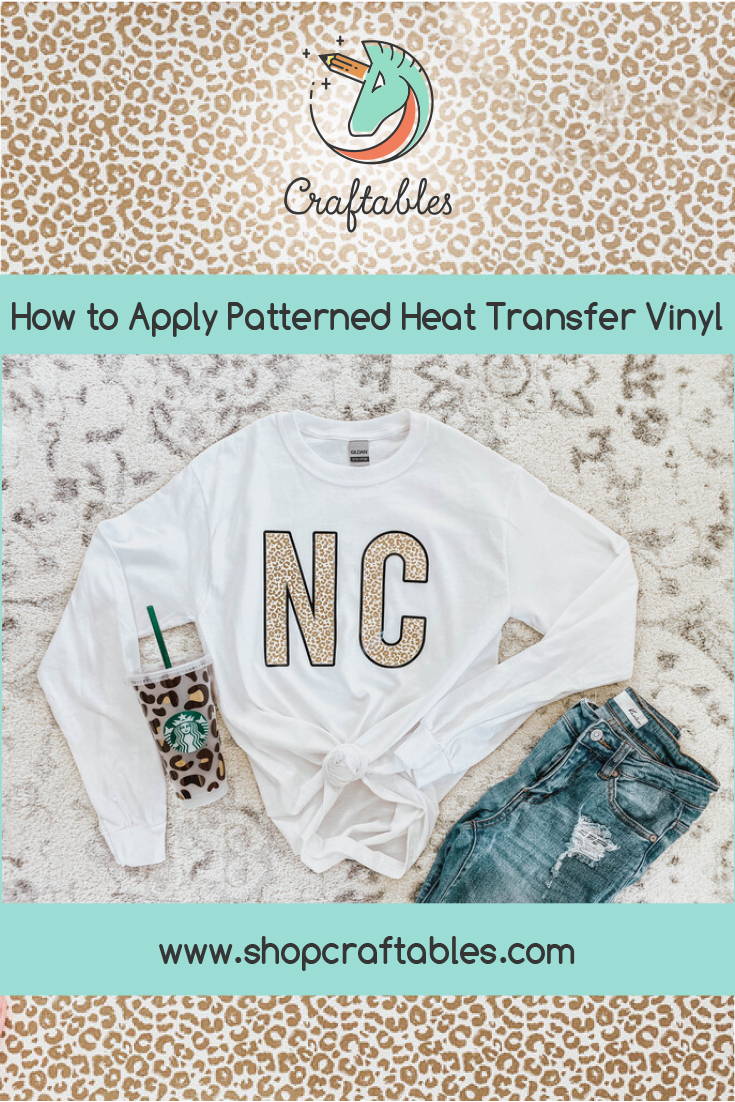 Estimated Time To Complete: 30 mins
Supplies:
Cutting Mat

Iron

Blank T-Shirt
Step One: Design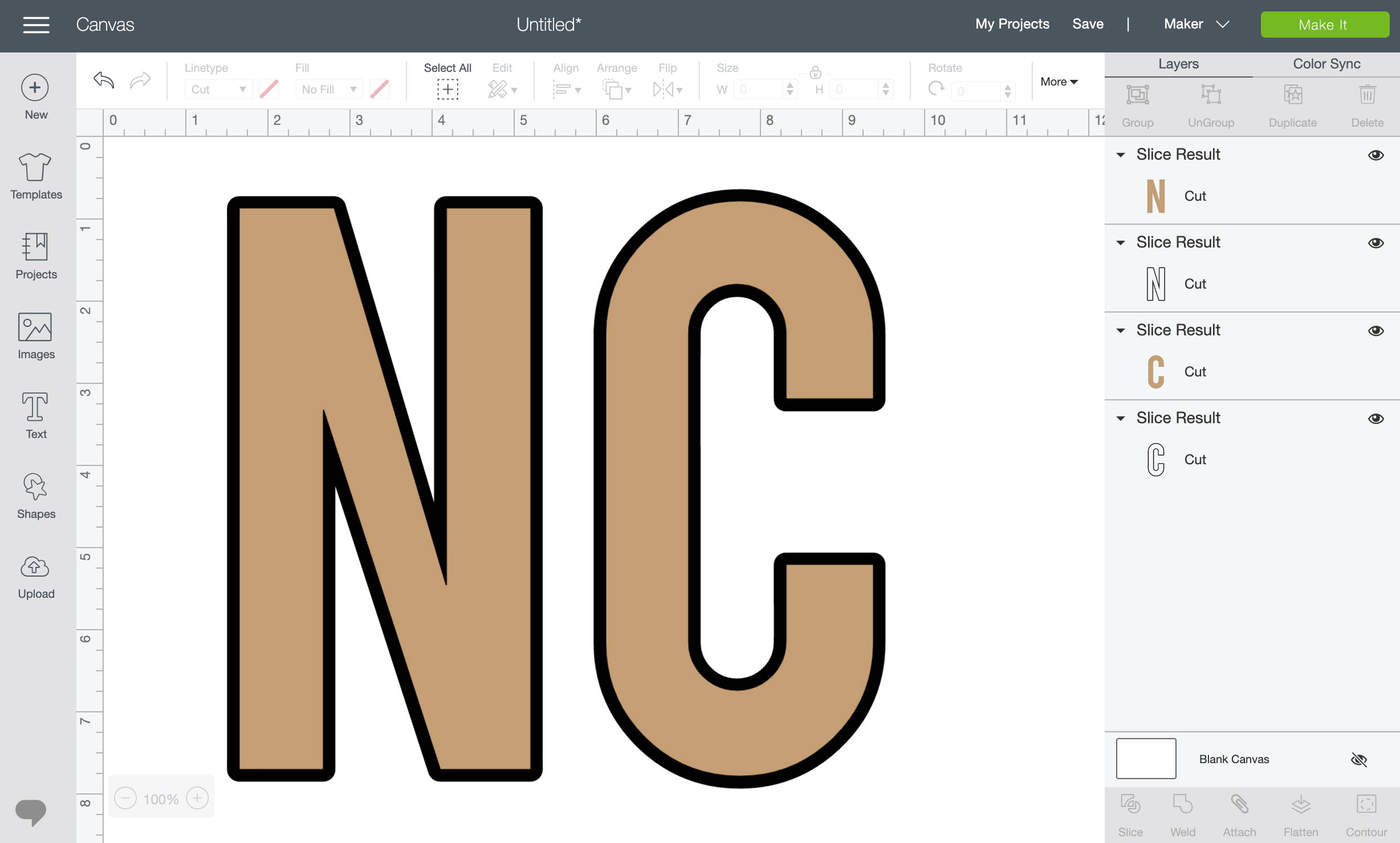 In Design Space, use the text tool to type out your letters. I used the font Bebas above. Scale the image to fit your shirt and click make it.
*If you're unsure what size decal to make check out this post: Decal Size Tips For T-Shirts, Totes and Onesies
In the following window turn on the mirror option for the black outline and leave mirror OFF for the patterned HTV.
*Patterned HTV is cut right side up so it does not need to be mirrored.
Step Two: Cut Vinyl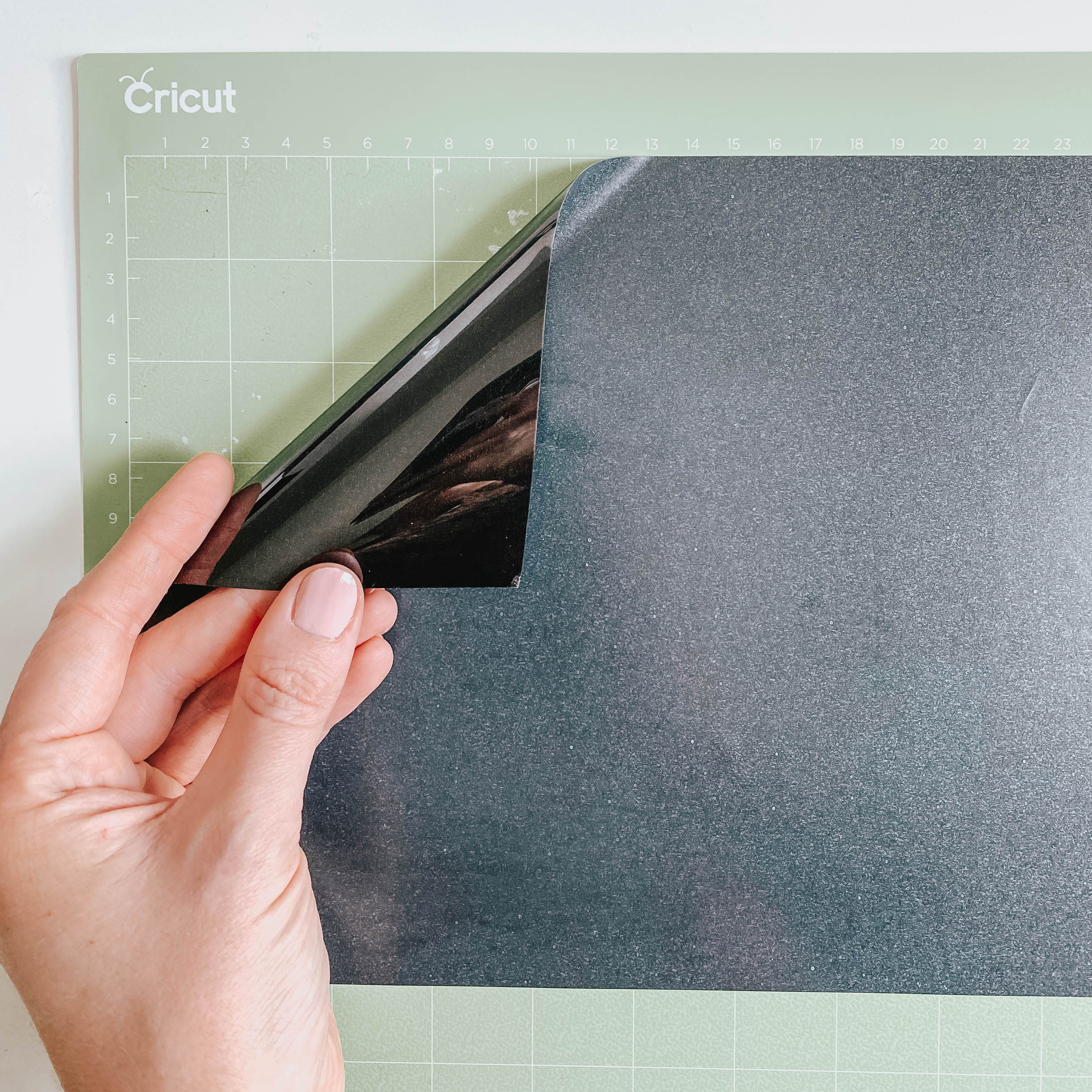 Place the first sheet (black outline) of heat transfer vinyl on the cutting mat with the shiny side face down and load the mat into the machine.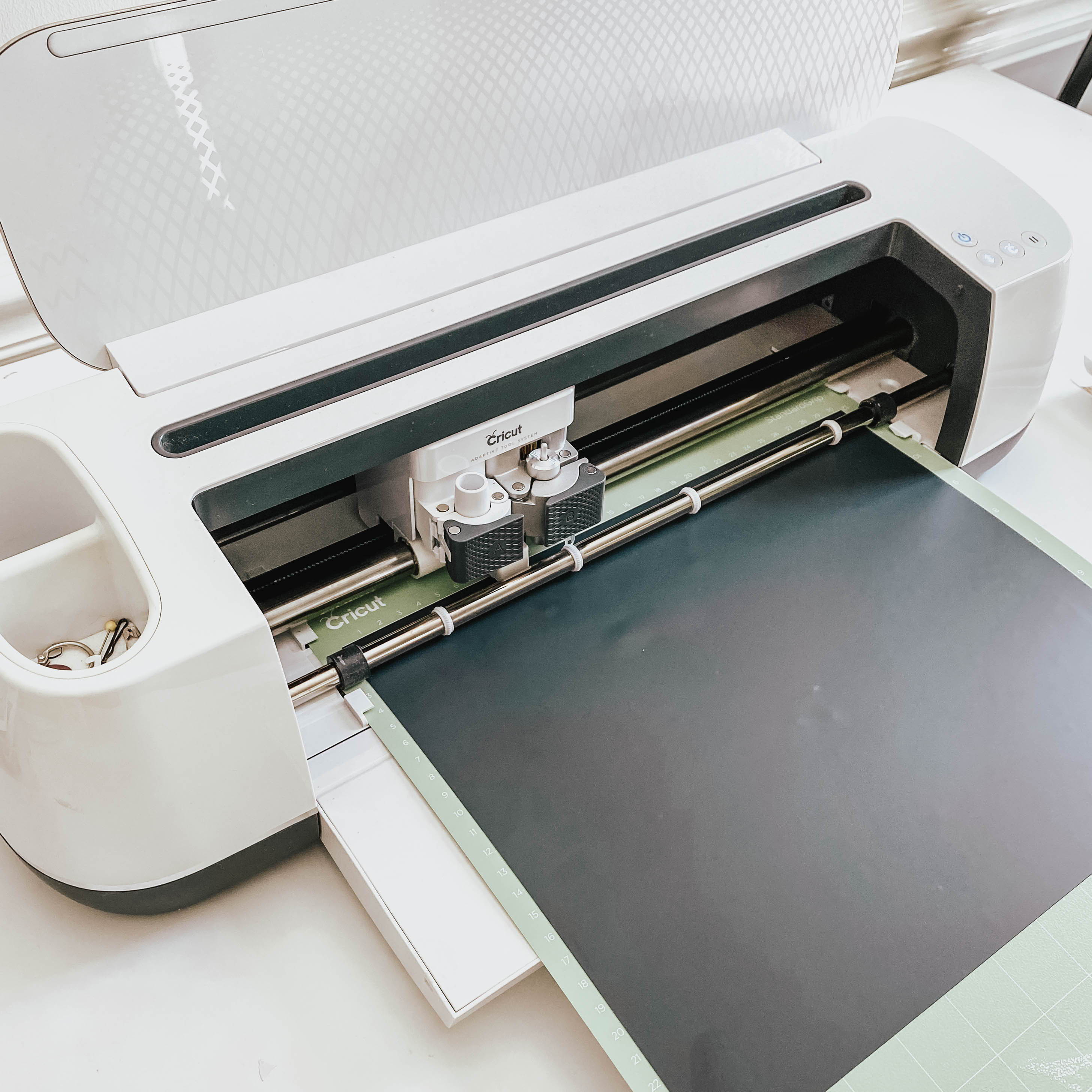 Press the start button and wait for the machine to finish cutting.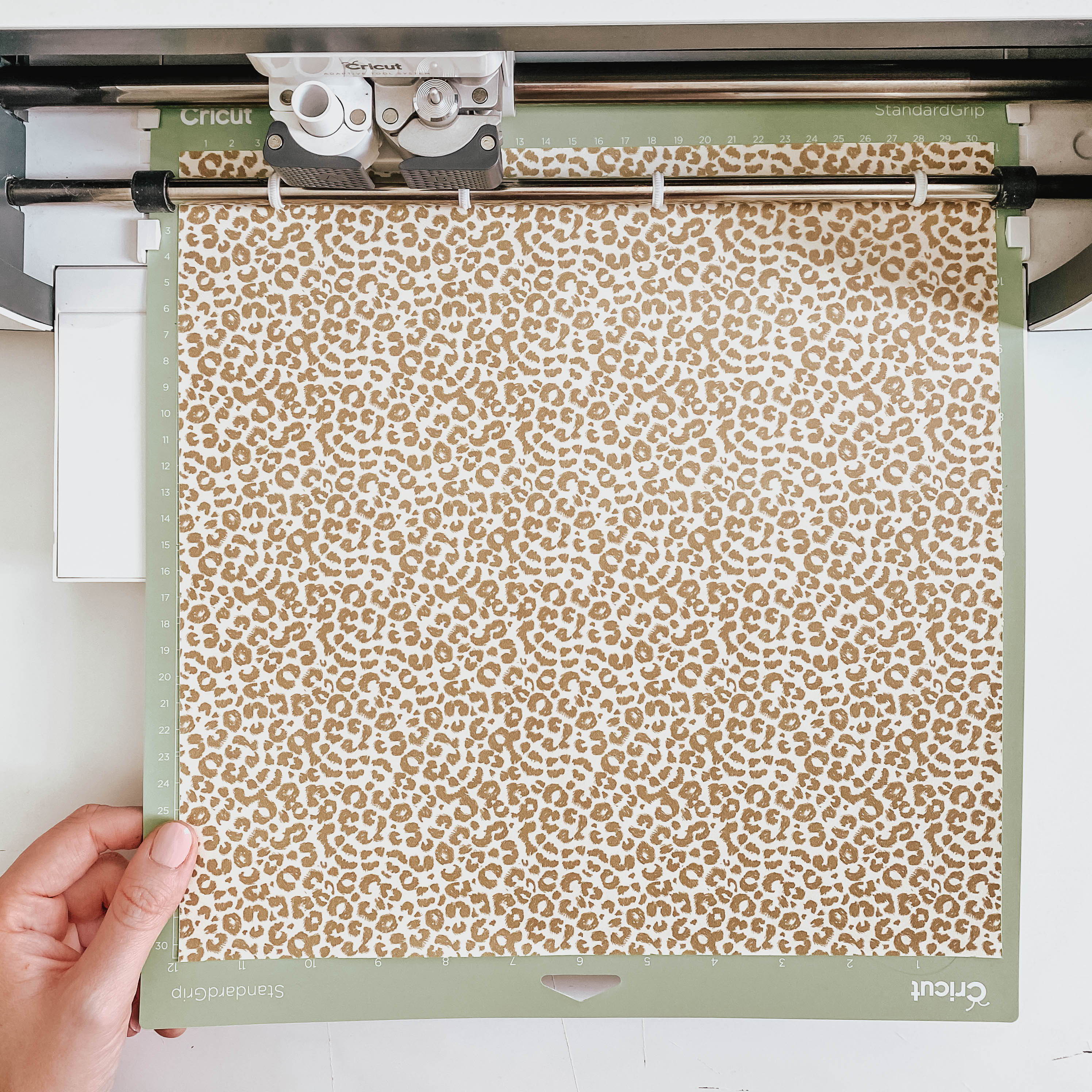 Next, place the patterned vinyl on the cutting mat with the printed side facing up. Load the mat into the machine, double check that mirror is turned OFF in your cut settings window and then proceed to cut.
Step Three: Weed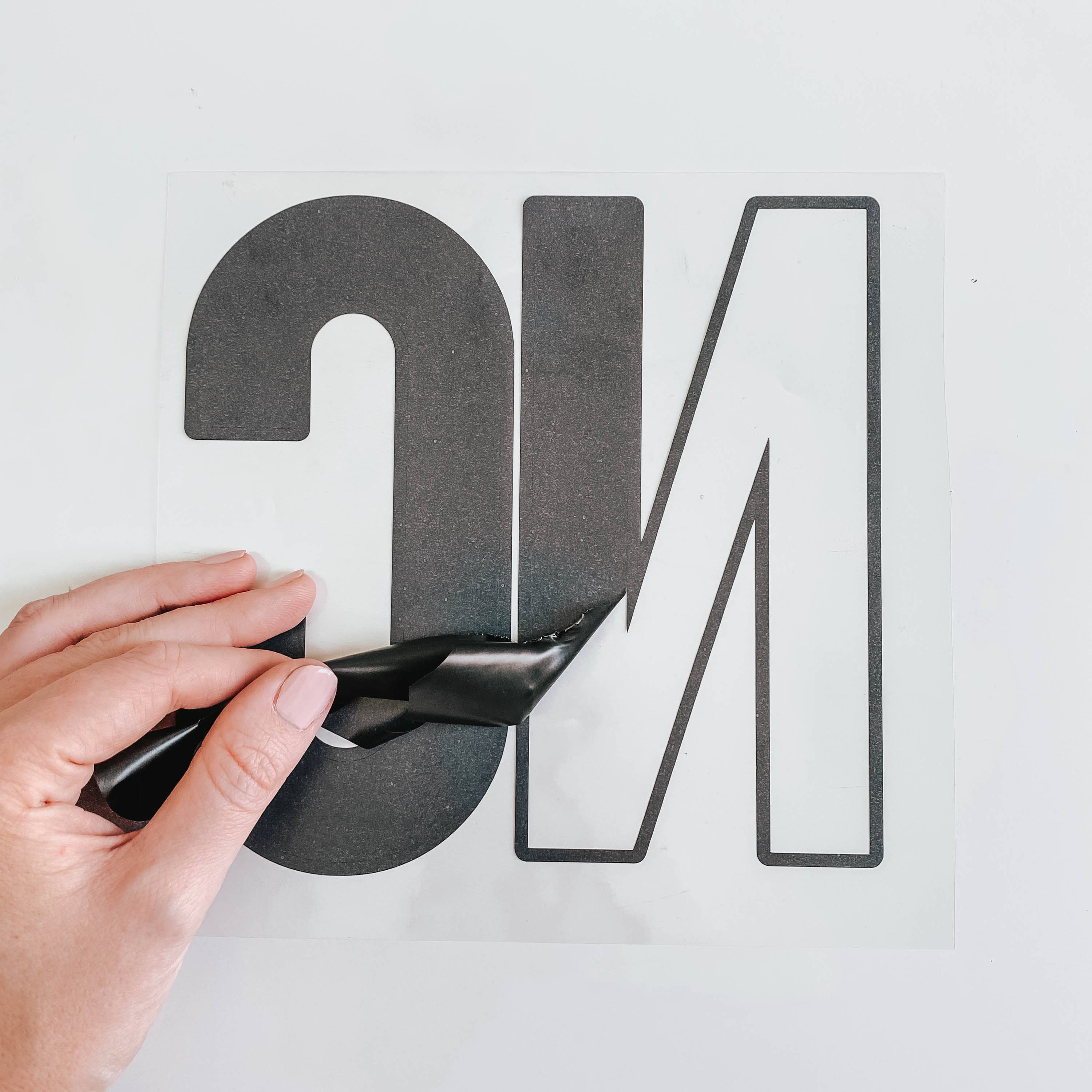 Once cutting is complete weed away the excess vinyl from around and inside the letters.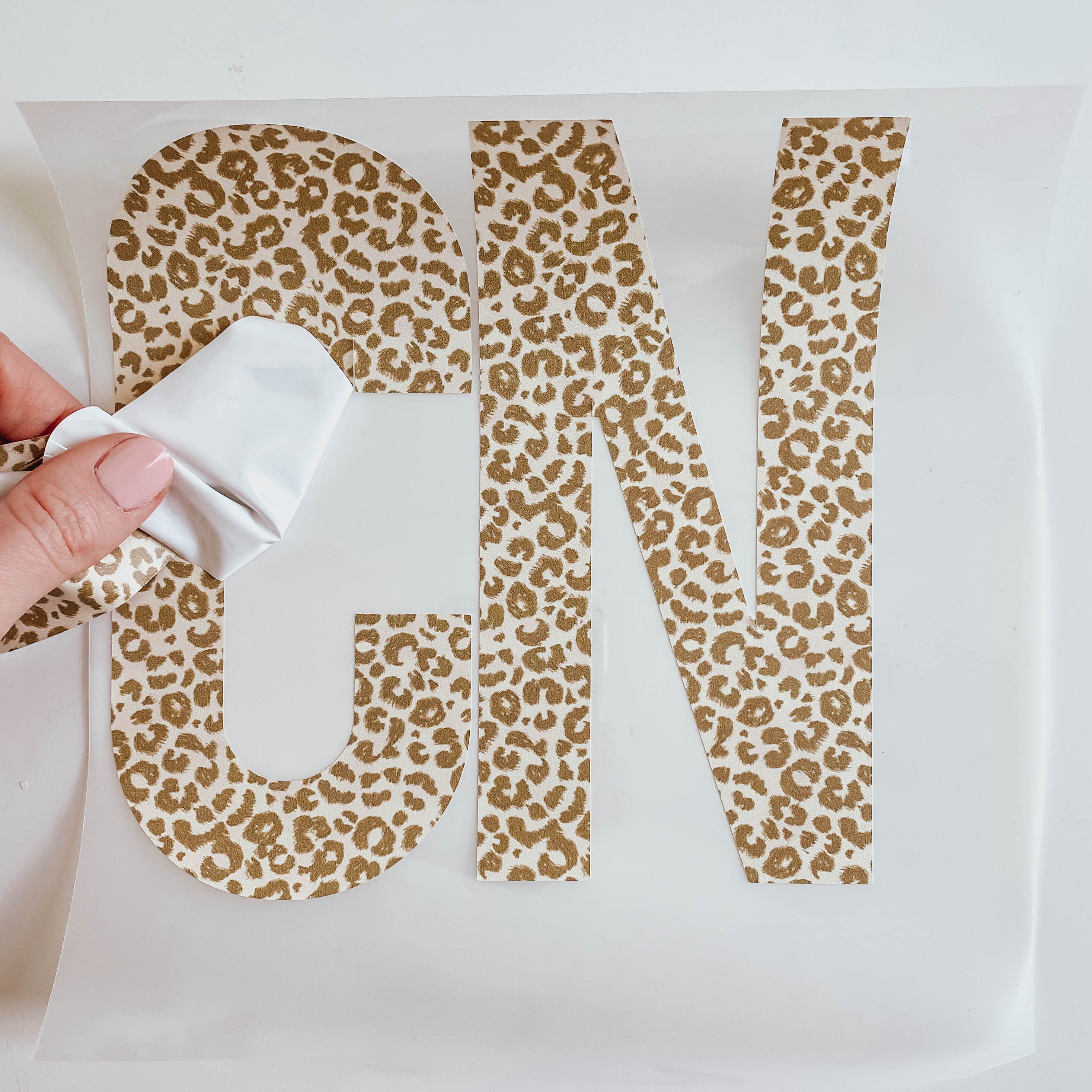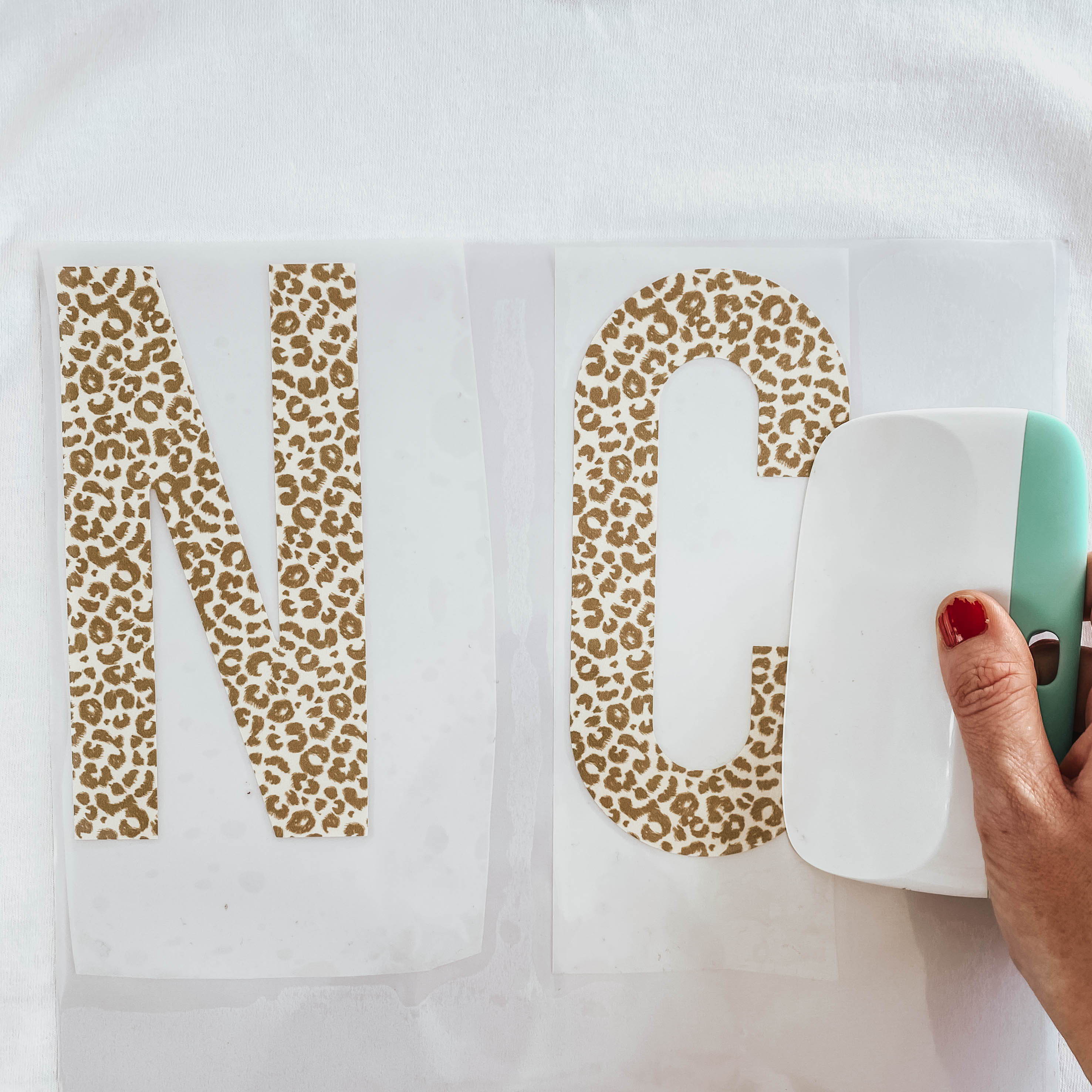 Apply a sheet of heat transfer mask to the patterned HTV using a scraper tool.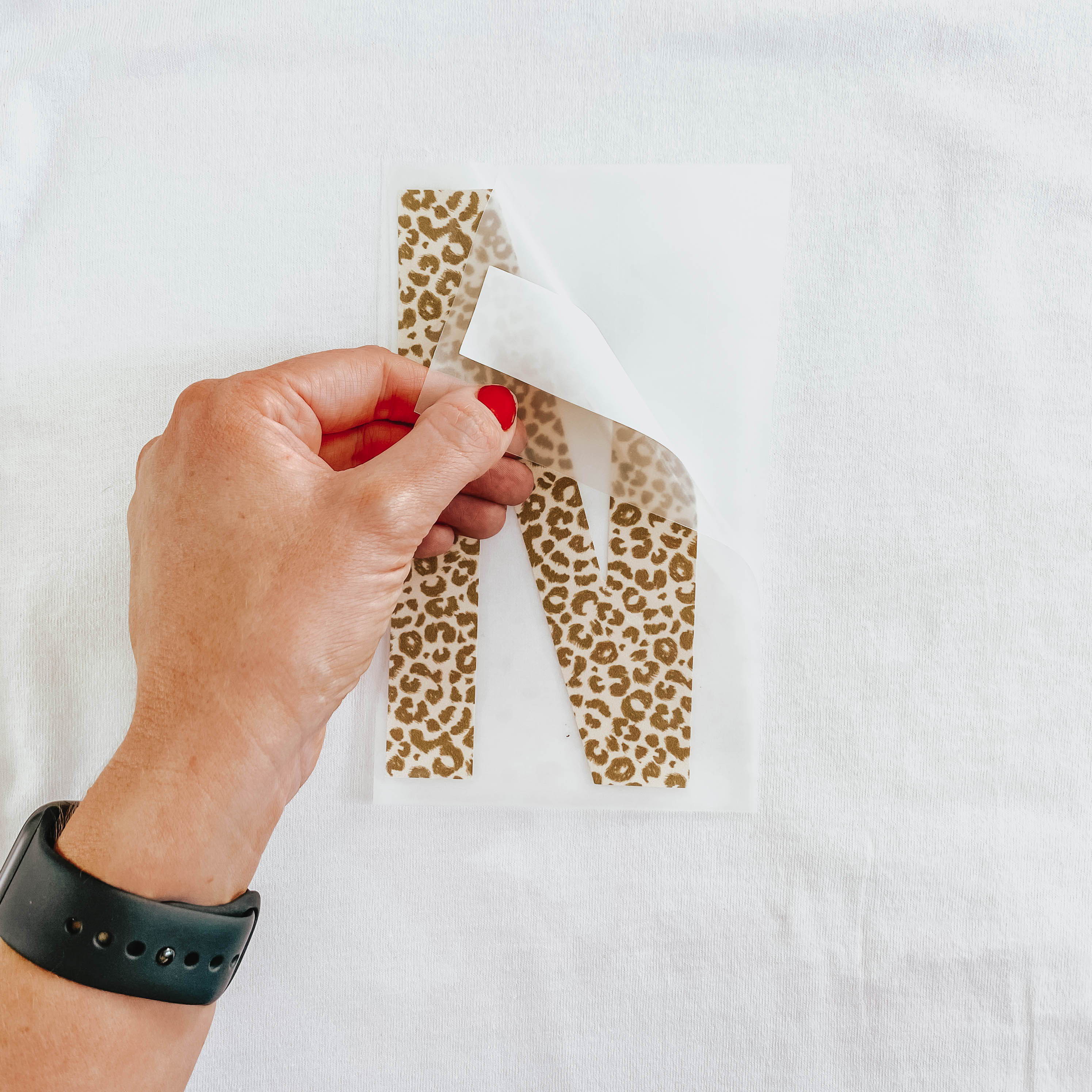 The patterned HTV will stick to the heat transfer mask and then you can peel it away from the carrier sheet.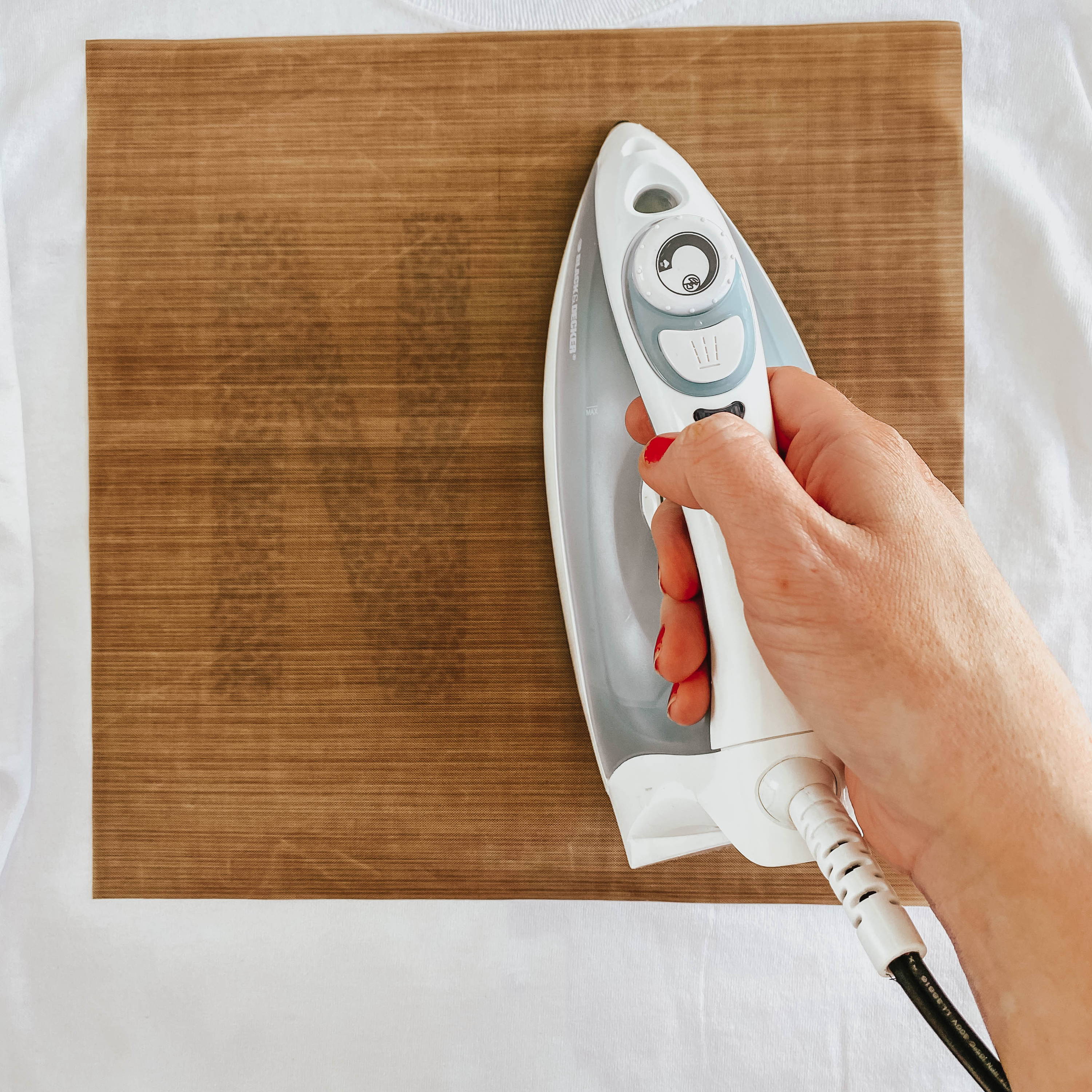 Place the patterned heat transfer on the shirt, cover with a teflon sheet and press with an iron or heat press for 20 seconds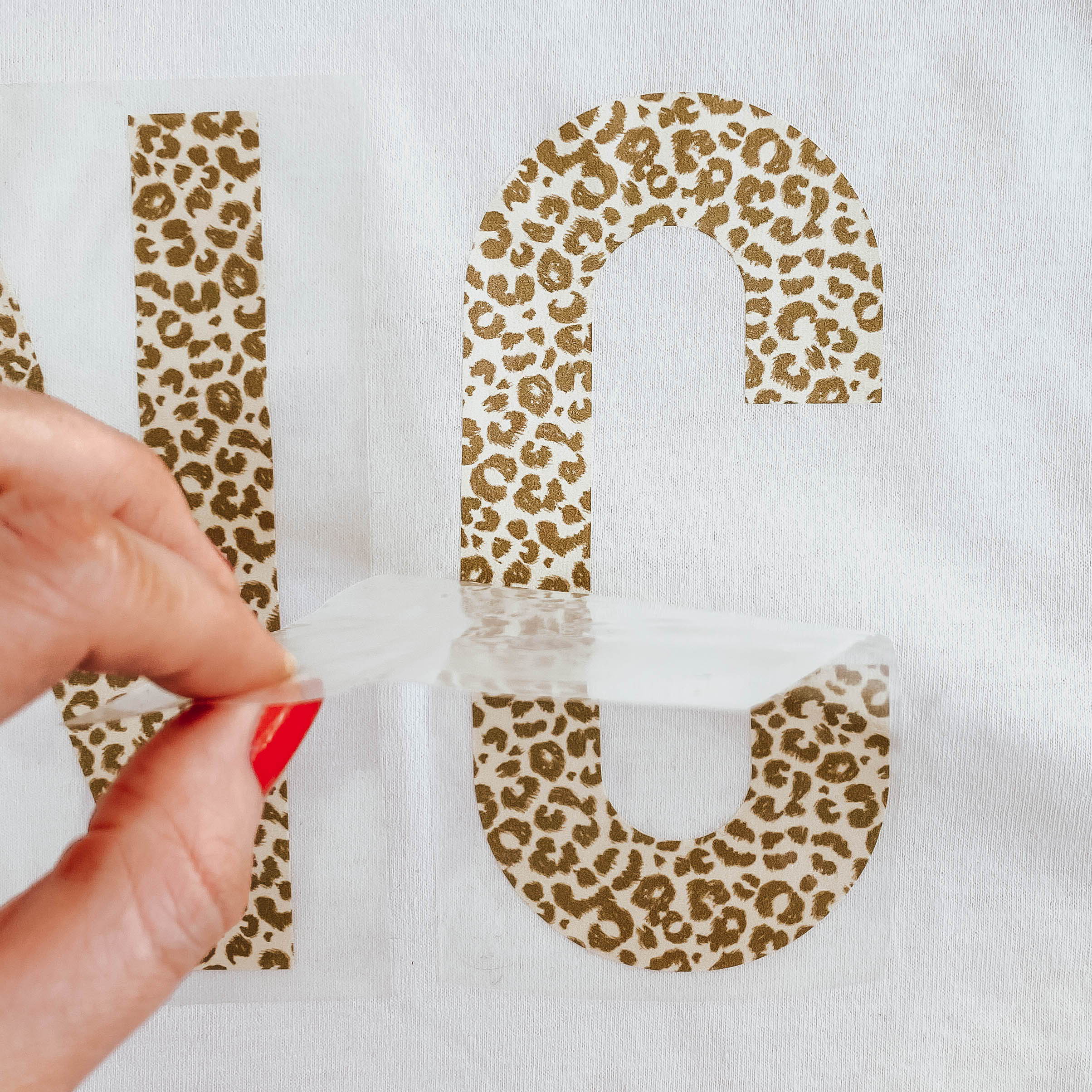 Allow the heat transfer vinyl to cool then remove the heat transfer mask.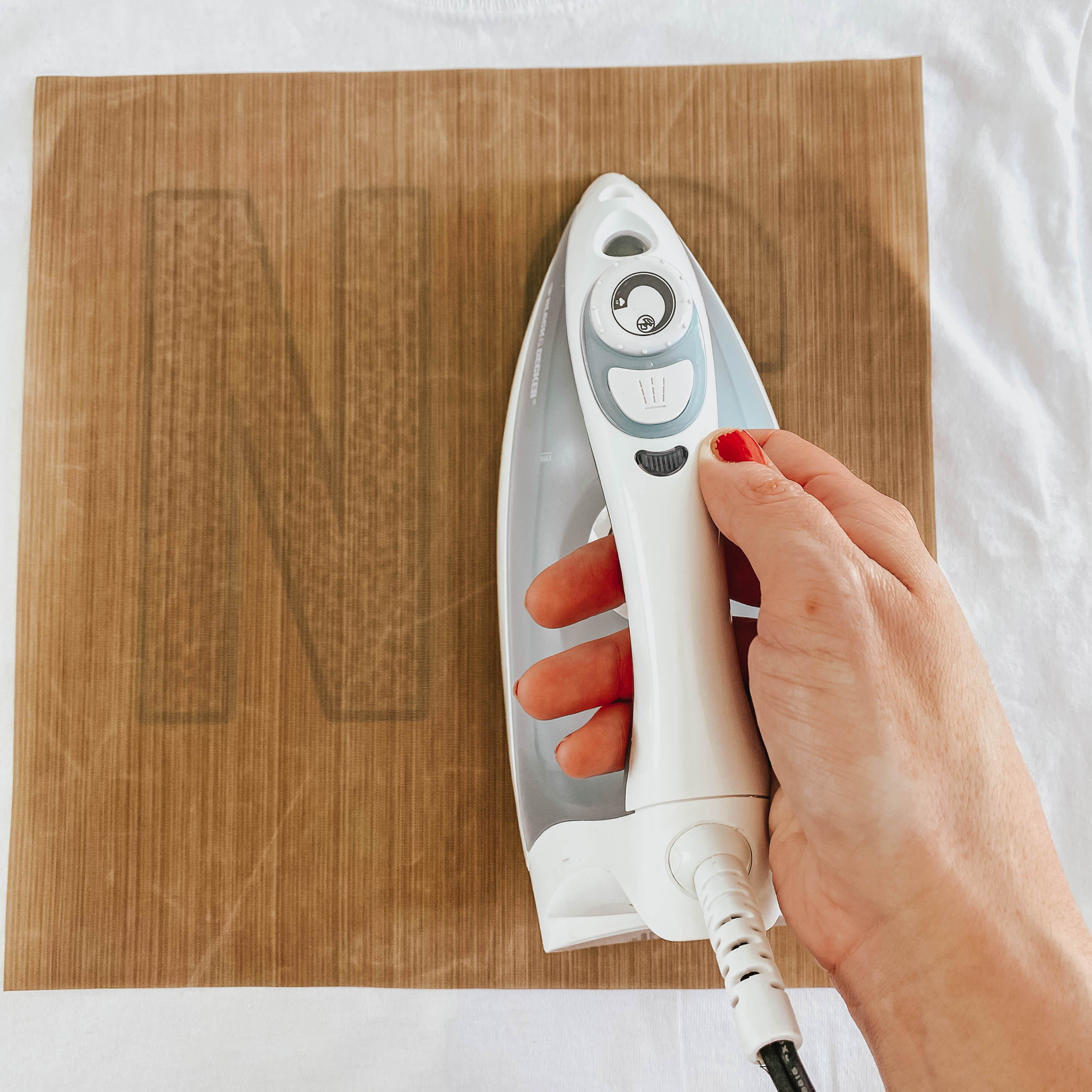 Align the black outline over the patterned HTV, cover with a teflon sheet and press again for 20 seconds.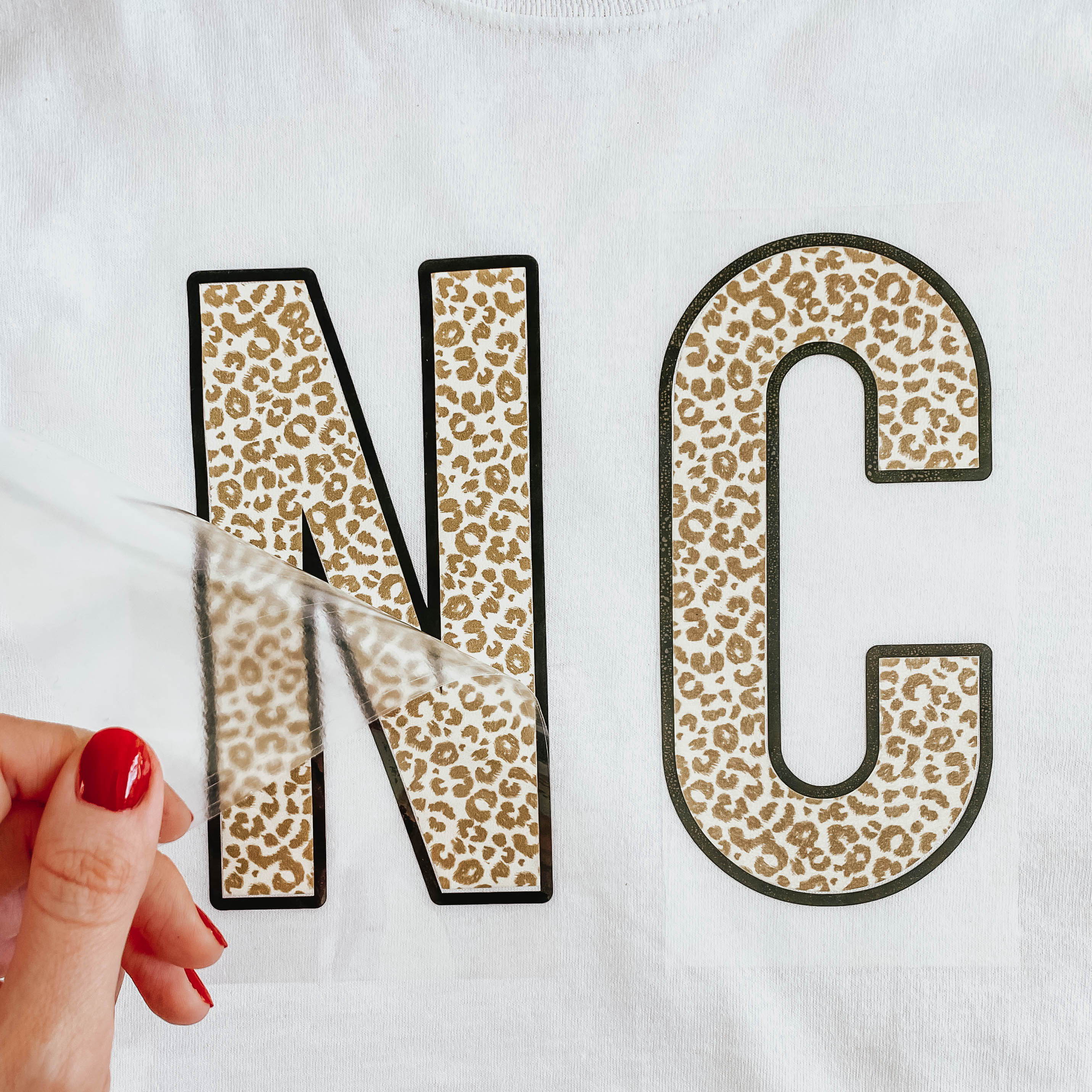 Allow the vinyl to cool then remove the carrier sheet. At this point I like to turn the garment inside out and iron from the inside for 20-30 seconds. This helps create a strong bond between the fabric and the heat transfer vinyl.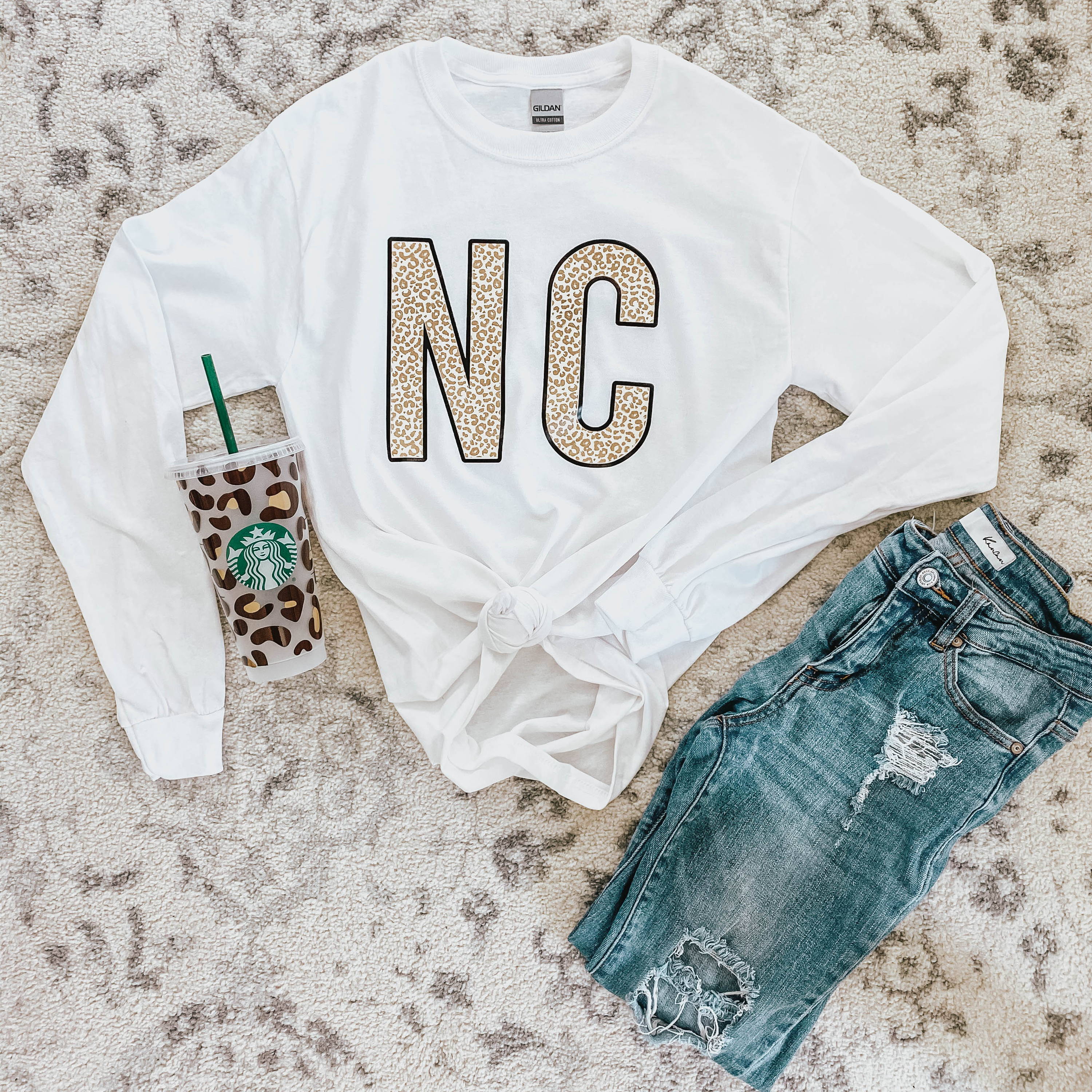 About the Author
Kayla
My name is Kayla and I'm a DIY loving mom of 3, living in North Carolina. I absolutely love creating! It doesn't matter if it's refinishing furniture or paper crafting, I love it all. I'm a former blogger for Silhouette America and current blogger for Cricut so I know the ins and outs of both machines and love teaching beginners all of the handy tips and tricks. Come visit my blog at kaylamakes.com or follow me on Instagram @kayla_made.